GPS Classic M8N – IST8308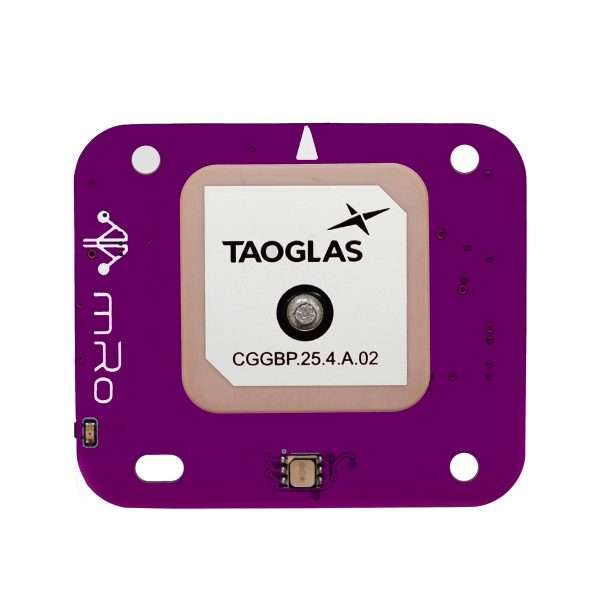 Background
Features the latest Taoglass Antenna tuned for GPS + GLONASS, which provides a higher gain compared to any of its predecessors (from 1.5dBi to 5dBi), as well as the IST8308 compass by iSentek, which is based on the legendary HMC5983 technology and licensed by Honeywell. In addition, the IST8308 is temperature compensated and has a micro USB port which enables you to access all u-Blox features via u-Center and power the device. Please refer to this document if you have driver issues.
Extra Info: HMC5983 and the IST8308 are pin-compatible (either one is placed on the board, but not both). There is a third option, QMC5883L, that we might support later. If you need help identifying which version you have, please refer to this document.
Specifications
Specifications
mRo GPS u-Blox Neo-M8N – IST8308
Ground Plane
40mm x 47mm
Constellations
USA (GPS), Russia(GLONASS), Europe (Galileo) & China (BeiDou).
Compatibility See full compatibility chart for supported flighstack versions
IST8308 supports: PX4 and Ardupilot
Compass
IST8308
Barometer
No
RTK ready
No
USB Port
Yes
CAN ready
No
Minimum and Maximum Operating Temperature
-20 ~ 80 °C
LED
Yes
Dimensions
40mm x 47mm x 9.9mm
Weight
16.60 grams (.586 oz)
Mounting Holes
2.5mm and 5.4mm
Case
Optional
Connectors
-6-Pins JST-GH
-Auxiliary Port I2c
Includes
1x 6-Pins JST-GH cable
Typical Platforms
-Multirotor
-Rover
-Fixed-Wing
-Boats
-VTOL
-Automatic Tractors
-Others
Other Features
RGB LED driver (NCP5623) integrated.
PPS pad for easy access.
*On-board safety switch.
3D Model
Firmware
The mRo GPS u-Blox Neo-M8N – IST8310 is compatible with the following firmware:
ArduPilot
ArduCopter 4.x
ArduPlane 4.x
ArduRover 4.x
PX4
V1.8 (and further versions)
Normal Usage Guide
All connectors follow the Dronecode connector standard. Unless noted otherwise, all connectors are JST-GH.
Pinouts
Warning
NOTE: Pinouts are from the Autopilot perspective.
I²C Port

GPS Port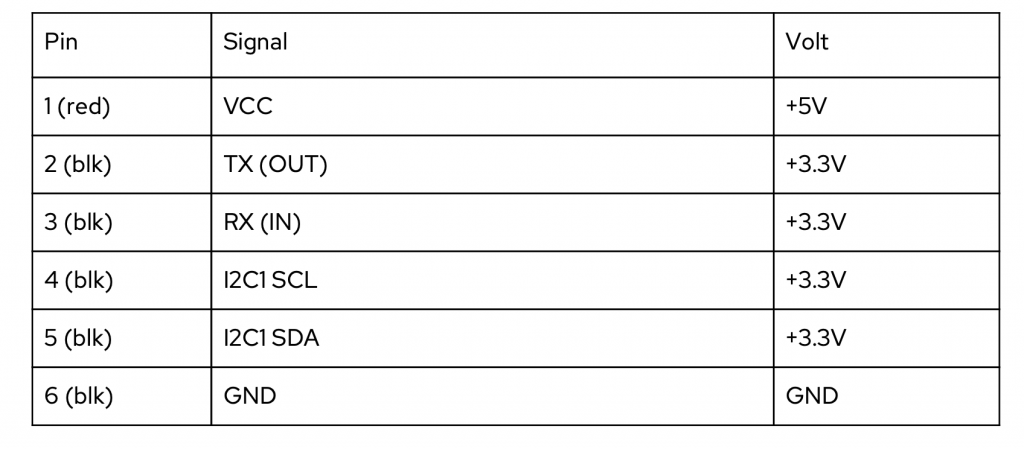 Tutorials
Downloads